AMBULANCE SERVICES

In 1988, the club stated these services with one ambulance which was utilized in Ankleshwar town and was the only Ambulance available in the town in those days. Another ambulance was added in 1993, which is being managed by Smt. Jayaben Modi Hospital, GIDC, Ankleshwar on our behalf.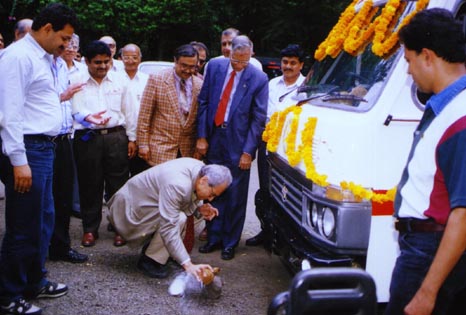 (Ambulance being dedicated to the society of Ankleshwar by DG. Rtn Praful Bhatt on 29th Aug 2000 received through Matching Grant no. 8556 with RC of Welwyn Hatfield,U.K. )
The services of ambulances are available round the clock. And It is run on 'No-Profit-No-Loss' basis.